A warm welcome to Jonathan Smart Gallery for 2022
17 February, 2022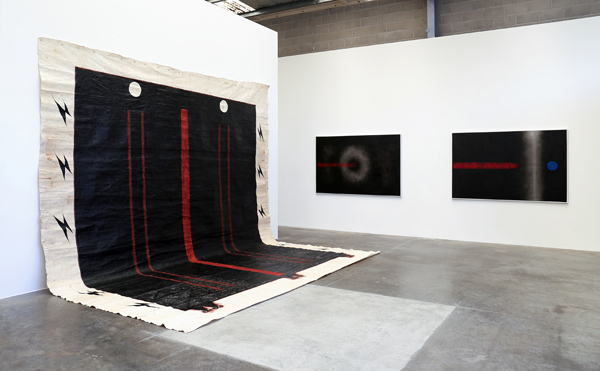 Installation view - Kulimoe'anga Stone Maka, Kumi E Manatu

A warm welcome to Jonathan Smart Gallery for 2022.
Despite an unsettled few months ahead for us all, with Omicron advancing and our usual exhibition openings unable to take place, we are nonetheless delighted with the shows scheduled for the year. We're especially excited to commence the programme with two artists new to our stable, but who are already developing significant practices in the NZ art scene.
First up is Kulimoe'anga Stone Maka with his show Kumi E Manatu (Finding Black Tapa Memories). Images and details can be viewed on our exhibitions page, along with an informative 14 minute video of the artist discussing the making of this powerful body of works.
Next is Tyne Gordon. Tyne graduated in 2015 with a BFA (Hons) in painting from the University of Canterbury, and in 2018 was the recipient of the Olivia Spencer Bower Award. Her show is called Wet Plate, and features new paintings alongside sculptural objects. The exhibition will be available for viewing in the gallery from 11am on Saturday 26 February.