Straka + Hartley-Skudder - a splendid collaboration!
25 May, 2023
We're getting rave responses from visitors to Wendy's Cigarette, a collaborative exhibition featuring paintings by Heather Straka sitting within and alongside installations by Emily Hartley-Skudder. With the spirit of the 'Overlook Hotel' from Stanley Kubrick's The Shining permeating the gallery spaces, this exhibition indulges the artists' shared love of film, mystery and the haunted aura of old buildings.
In the front gallery, the tiled and wallpapered alcove depicts a 70's-style bathroom from the Peach Cease Motel, complete with a confronting Straka painting of Hartley-Skudder herself, stern, gothic-like, and far removed from her pastel-clad and vivacious self. On the far wall, the installation Green Tea with Honey includes a tantalising portrait of Honey - resurrected from Straka's 2015/16 series Honeytrap - hung above (half) a claw-footed bath and alongside the highly-inappropriate placement of a mustard-coloured hair dryer!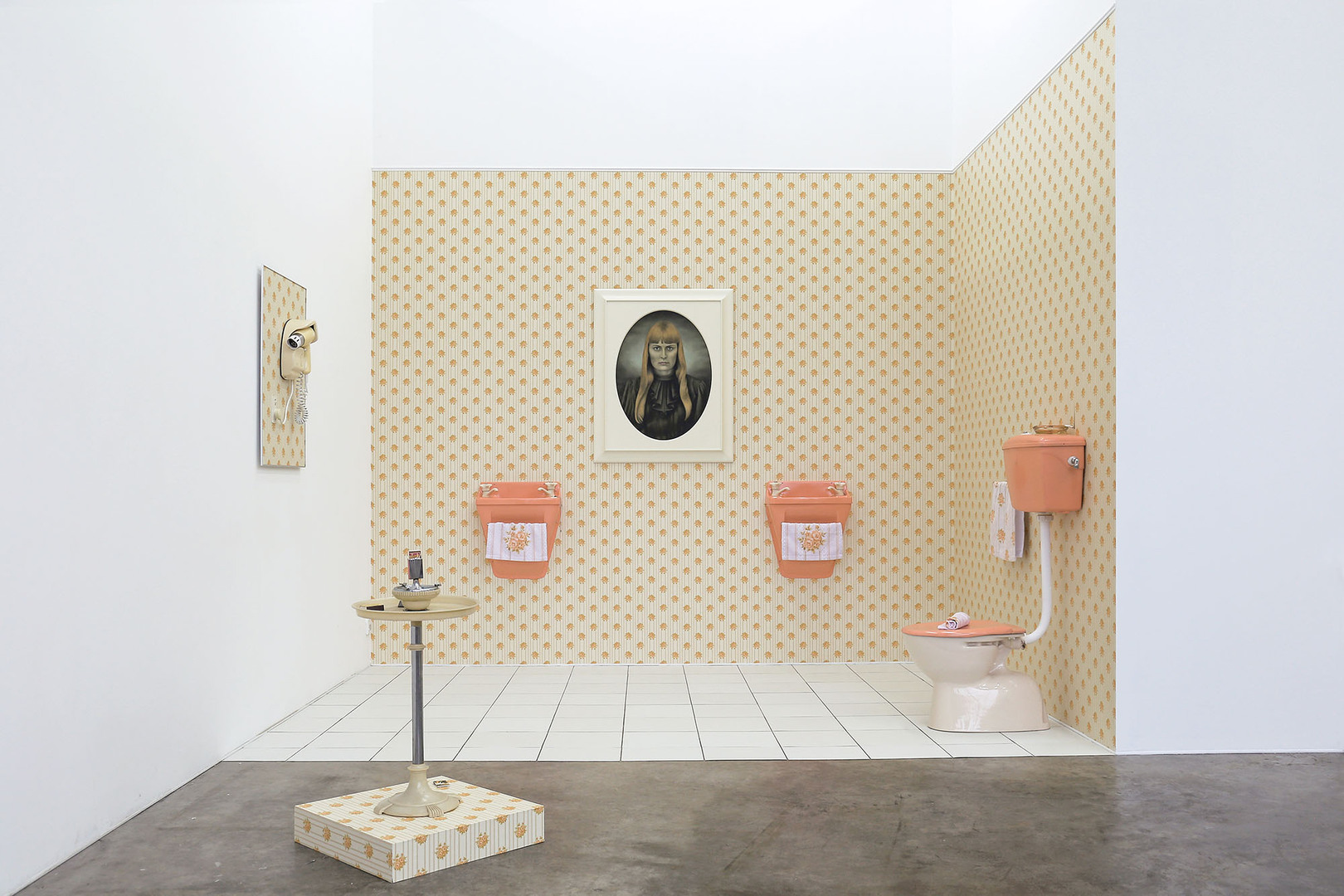 installation view - Peach Crease Motel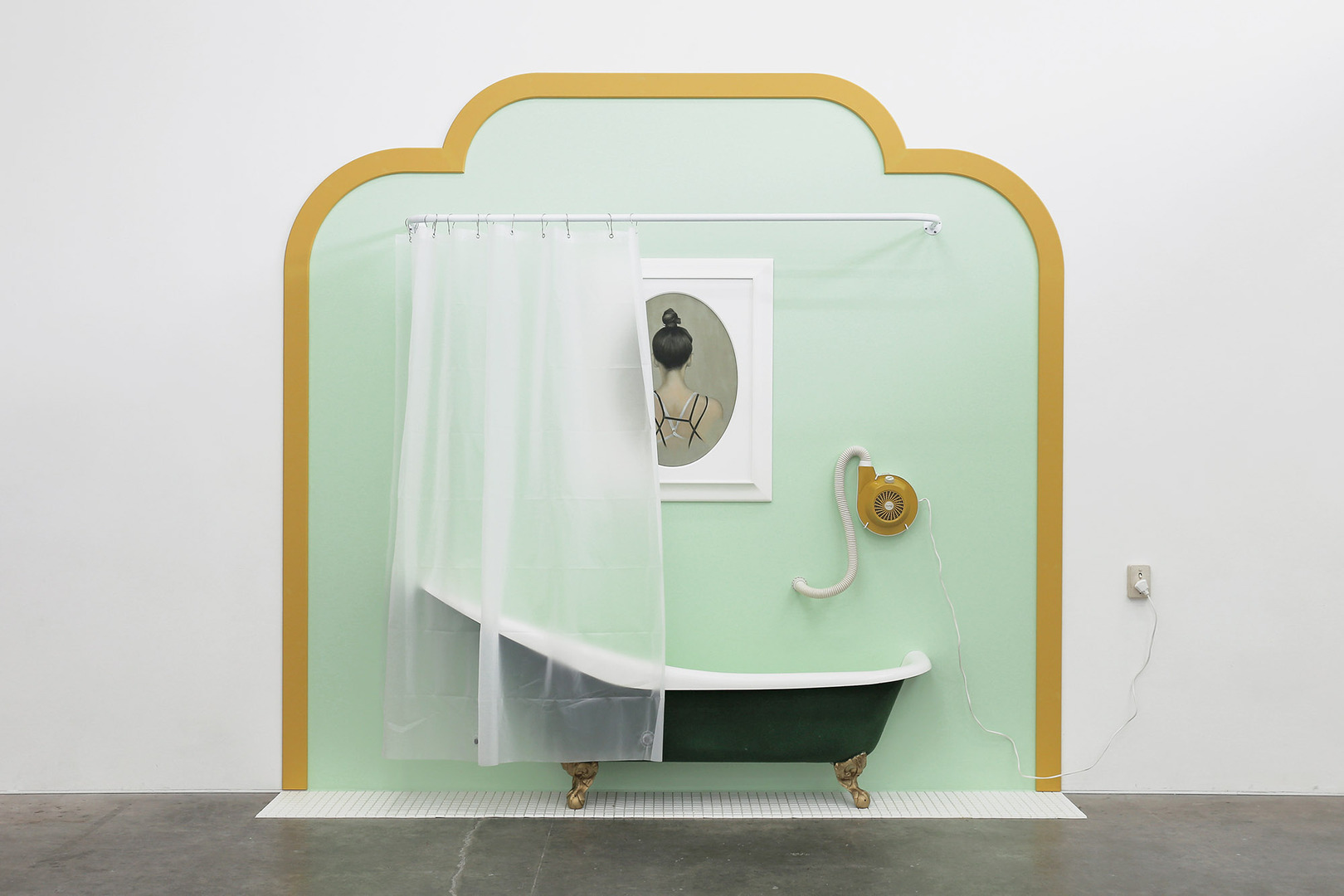 installation view - Green Tea with Honey

Meanwhile, the back gallery has been totally transformed into what feels like a 1960's hotel lobby, featuring a luxurious red and gold patterned Axminster carpet, and a striking replica of the elevator from The Shining. Straka's exquisite portrait Concierge Lydia, along with three 'fiery' landscapes in vintage frames, perfectly occupy this space.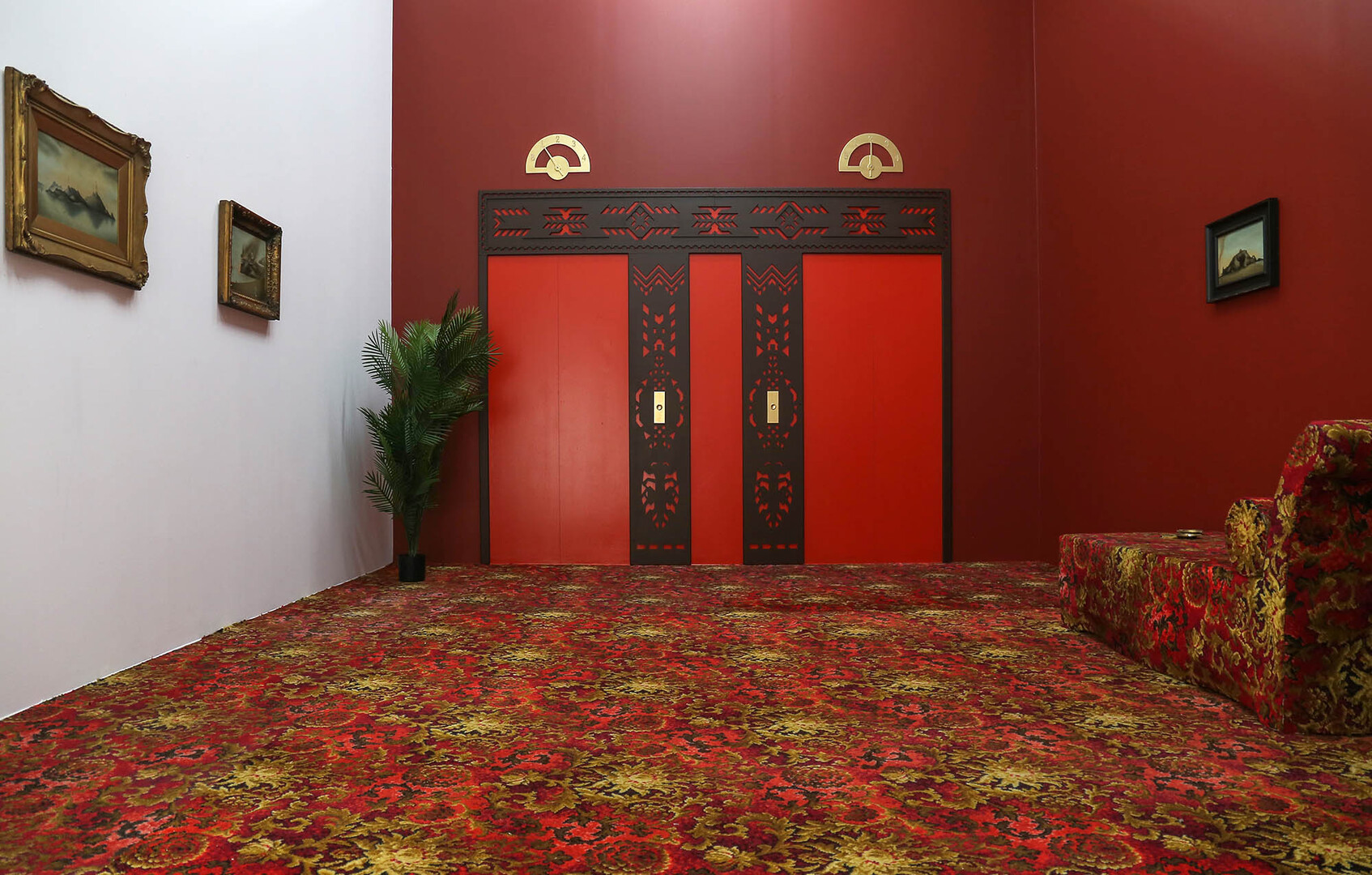 installation view - Red Piazza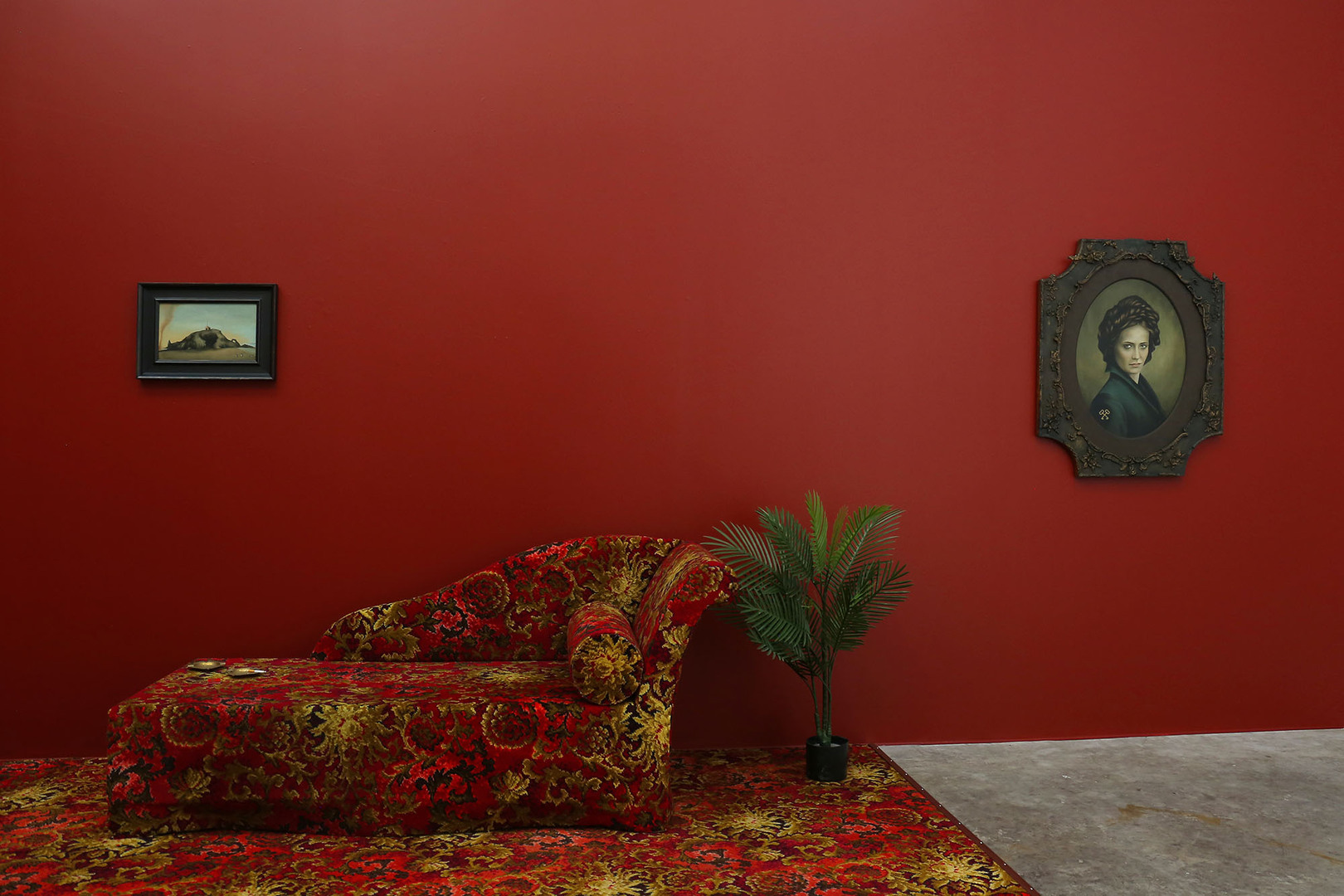 installation view - Red Piazza

Wendy's Cigarette runs until 3pm Saturday 10 June. If you are in Christchurch during this time, please do visit - it is a must to experience. Images and details of all the works can be viewed here: https://www.jonathansmartgallery.com/Exhibitions/Wendys-Cigarette/